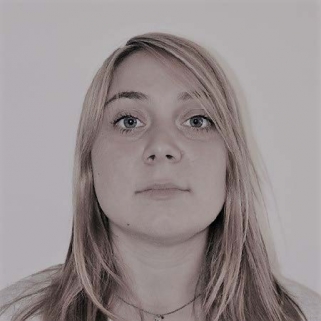 TITLE: "Understanding how environmental cues regulate Neuro-Mesodermal progenitor cells in development and disease"
ABSTRACT: The trunk and tail of vertebrates arise from the addition of mesodermal (i.e., muscle and vertebrae) and neural (i.e., spinal cord) cells from the progenitor zone in the tailbud. This developmental program is critical for the proper formation of the posterior body axis and leads to congenital anomalies, such as Neural Tube Defects (NTDs), when not accurately executed. Environmental cues and genetics are both risk factors for NTDs in humans. However, the exact mechanism by which NTDs arise is unknown. It was only recently that Neuro-mesodermal progenitor (NMP) cells were identified as a population of bi-potent cells forming the mouse's posterior axis. The identification of this new cell type allows us to revisit the spinal cord and the mesodermal tissue formation, which is directly relevant for understanding the etiology of NTDs. The study of NTDs is challenging as they are multifactorial and arise during a short time window in early development that is hardly accessible to imaging and perturbation experiments in mouse. Motivated to establish a new framework to study the events leading to NTDs, I provided the first evidence for the existence of Neuro-Mesodermal progenitor cells in the chicken embryo and developed novel techniques to study NMPs with single-cell resolution. My laboratory will utilize unbiased transcriptomics, targeted single-cell lineage tracing, and dynamics imaging to identify novel genes involved in NTDs pathologies and determine how NMPs fail to contribute to the axis when the embryo is environmentally challenged. 
It is not often that a critical new cell type is discovered in developmental biology. My laboratory will take advantage of this opportunity to develop an integrative understanding of how environmental cues regulate NMP cells and their lineage. I expect our work will open potential avenues for data-driven prevention of NTDs during pregnancy.