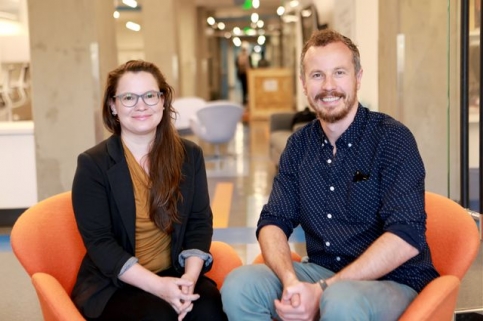 Members of QCBio team propose plan to use bioinformatics, open data to boost science in developing countries
UCLA computer scientists and their collaborators have devised a plan for the use of cloud computing and big data analysis to allow scientists in developing countries to jumpstart bioinformatics research programs.
"A computer and a high-speed internet connection are all the infrastructure that's required for good bioinformatics studies, and these resources are often already at universities in lower-income countries," said study co-author Serghei Mangul, a UCLA postdoctoral scholar in computer science who specializes in biosciences. "I really believe in the secondary analysis of the data; it can be just as important as the first pass," said Mangul, who is also a fellow in The Collaboratory at UCLA's Institute for Quantitative and Computational Biosciences.
Mangul was born and raised in Moldova, a lower-middle-income country in Eastern Europe. He came to the U.S. for his doctoral studies. He said that helping developing countries, such as his own, is a particular passion for him. The same is true for Lana Martin, the study's other co-author and the programs manager at the UCLA institute. She said working on this idea was partly motivated by growing up in a lower-income region of Texas, and partly by experiences conducting field research in Panama while completing her doctorate in anthropology at UCLA. "There are already good scientists in those regions that only need some training to quickly get them up to speed on state-of-the-art data analysis techniques," Martin said.
Click here for the full article!